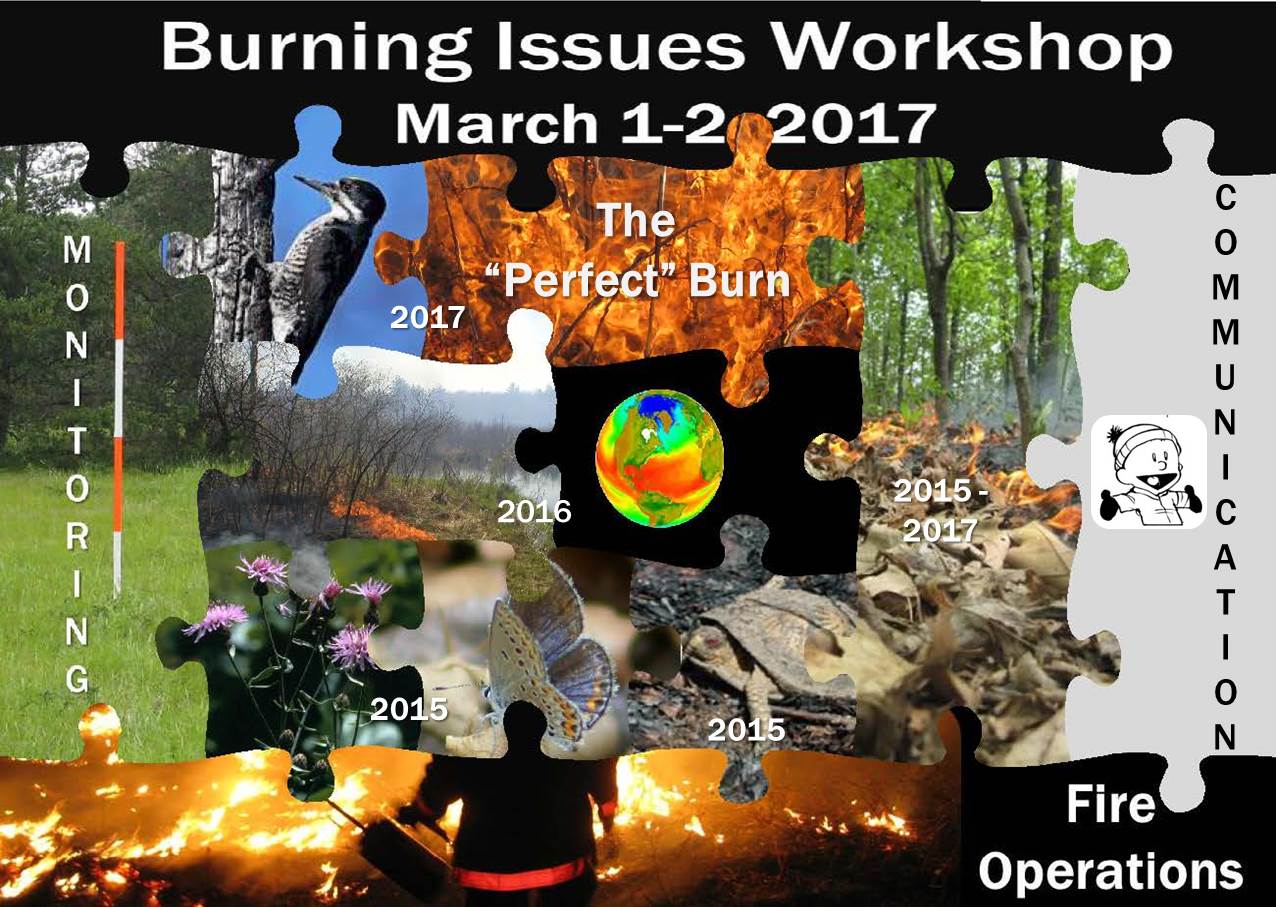 Third Annual Burning Issues Workshop and Michigan Prescribed Fire Council Annual Meeting
"In Sickness and In Health: Addressing Tough Decisions in Applying Fire to Degraded Habitats and Declining Species in the 21st Century"
This wildland fire workshop is designed to enable land managers, researchers, resource specialists, biologists, ecologists and fire practitioners an opportunity to hear and learn from different areas of expertise in a format which will help us to identify gaps in knowledge and communication, and work toward solutions to issues that complicate our collective wildland fire work.
NOTE: For Federal Employees, this Workshop falls under the definition of a training, which means no meetings management is necessary. Attendees will simply need approval from a supervisor/budget manager to pay the registration fee. Please scroll to the bottom to see the training excerpt.
Location: Fort Custer National Training Center (FCTC), Augusta, MI
Registration: Thanks to Fort Custer Training Center (FCTC) we are able to keep costs low with a reasonable registration fee (includes lunch, snacks and coffee both days): Regular registration $65 by February 24, 2017 and a Reduced Rate registration for students/volunteers/private landowners at $35. Please contact Jack McGowan-Stinski to get the reduced rate Promo code; reduced rate is limited quantity.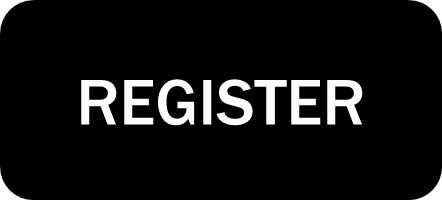 Lodging: Available at FCTC at a maximum rate of $50/night. Other lodging options are located in Kalamazoo, MI. Note: Rooms at FCTC are semi-private; a single twin bed with a shared bathroom (toilet and shower) with one adjacent room. Call 269.731.6126 to reserve your lodging.
Agenda:
Over the two days we will have a keynote address, explore four topic areas that are relevant across the State of Michigan and the Upper Midwest, and have interactive opportunities including panel discussions and breakout sessions. These discussions and sessions are an opportunity for participants from a wide range of organizations, and experiences, to engage with each other on specific issues. These sessions are planned with and for the diverse community interacting around fire-related issues, and seek to build the understanding and communication to support further work toward collaborative solutions.

The four topic areas include:
The "Perfect" Burn: Defining What Success Means To You or Your Organization
Lee Osterland (MI DNR)
Dr. Todd Aschenbach (Grand Valley State University)
What is the "the perfect burn?" Interpretations of what makes a burn "perfect" varies dependent on objectives, agency/organizations, specialist views, level of fire science/fire implementation knowledge and experience, etc. However, in describing what we desire for the end result of a burn (do the fire effects meet the objectives and goals) we have the opportunity to talk about what we're looking for and what we hope to achieve, and separate out personal assumptions and expectations versus feasible effects.
Monitoring and Sharing Outcomes: Plotting to Get the Data You Need
Brian Stearns (USDA Forest Service – Huron-Manistee National Forests)
Clair Ryan (Midwest Invasive Plant Network)

In this session we will discuss how a monitoring program needs to be designed to meet specific needs, and how a monitoring program adapts over time to inform management decisions. We frame the development of a monitoring program by addressing these questions: What did you need to know? How did you do it? How well did it work?
Managing Oak Ecosystems with Fire
Dr. Greg Nowacki (USDA Forest Service, Region 9)
Dr. Ben Jones (Pennsylvania Game Commission)
Dr. Todd Hutchinson (USDA Forest Service – Northern Research Station)
This session sets out to answer a couple of big questions about oak-dominated ecosystems: 1) What is mesophication, and why has lack of fire made it difficult to regenerate oak today? 2) What does reintroducing fire help us do in oak-dominated ecosystems? and 3) How do we combine fire and other tools to meet management objectives? Speakers in this session have been addressing these questions in oak woodlands and forests across the eastern United States.
Managing for Wildlife in Fire-dependent Ecosystems
Dr. Greg Corace (US Fish and Wildlife Service, Seney National Wildlife Refuge)
Mark Monroe (MI DNR)
The goals of prescribed fire or fuel reduction treatments may be to improve wildlife habitat, but fire management objectives and prescriptions are rarely defined by wildlife needs. This session will emphasize connecting fire management to wildlife needs. The research and case study are from northern lake states ecosystems, with general principles that can be applied to fire-dependent ecosystems south of the tension zone, as well.
Breakout sessions – March 1 and March 2
Interactive breakout sessions have been an important part of Burning Issues from the start. In these sessions, the content and discussion flows from all the attendees within the room, and, as such, every participant has an important role. Facilitated breakout sessions on March 2 will focus on 1) fire and oak management; 2) fire and invasive species; and 3) barriers to prescribed burn implementation.
New for Burning Issues 2017, we are asking all participants to tell us what the topics should be for breakout sessions on day 1 (on the afternoon of March 1). After you register, we will send you a link to an online form where you can share which topics you think are priority for discussions.
We are providing a few questions to help get everyone thinking about potential topics:
What aspects of fire adapted communities have the greatest need for more research or better tools in order to meet conservation goals?
What questions need broader discussion – whether to start thinking about emerging issues or to better define areas of disagreement?
March 1

9:00-10:00 am

Arrival and Check-in

10:15-10:30 am

Welcome; Overview of past Burning Issues and goals for 2017 Workshop; Overview of participant-driven breakout sessions

10:30-11:30 am

Keynote Speaker – Doug Ladd

11:30-12:30

Lunch

12:30-1:50 pm

Plenary Panel 1:
The "Perfect" Burn: Defining What Success Means To You or Your Organization

1:50-2:10 pm

Short break – water, soda; collect topics for afternoon breakout sessions

2:10-3:30 pm

Plenary Panel 2:
"Monitoring and Sharing Outcomes: Plotting to Get the Data You Need "

3:30-3:45 pm

Short wrap up; vote on topics for breakout sessions

3:45-5:00 pm

Break & topic discussions

5:00-6:00 pm

Michigan Prescribed Fire Council happy hour

March 2

8:30-8:45 am

Welcome back; History of Michigan Prescribed Fire Council and the "Passing of the Torch" to the new Chair

8:50-10:20 am

Plenary Panel 3: Managing Oak Ecosystems with Fire

10:20-10:40 am

Break

10:40-12 am

Plenary Panel 4: Managing for Wildlife in Fire-dependent Ecosystems

12;00-1:00 pm

Lunch

1:00-2:30 pm

Breakout sessions: 1) fire and oak management; 2) fire and invasive species; and 3) barriers to prescribed burn implementation

2:30-3:00 pm

Wrap up
For any questions please contact Jack McGowan-Stinski, mcgowan-stinski.1@osu.edu, 989-287-1734
Federal Training
Travel in conjunction with educational activities to become proficient or qualified in one or more areas of responsibility. 5 USC 4101(4) states that "'training' means the process of providing for and making available to an employee, and placing or enrolling the employee in a planned, prepared, and coordinated program, course, curriculum, subject, system, or routine of instruction or education, in scientific, professional, technical, mechanical, trade, clerical, fiscal, administrative, or other fields which will improve individual and organizational performance and assist in achieving the agency's mission and performance goals." - and - b) More than half of the time is scheduled for a planned, organized exchange of information between presenters and audience which meets the definition of training in section 4101 of title 5, United States Code.