Navigation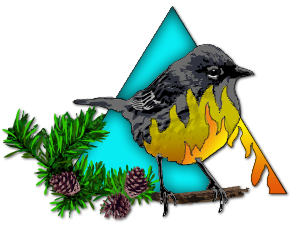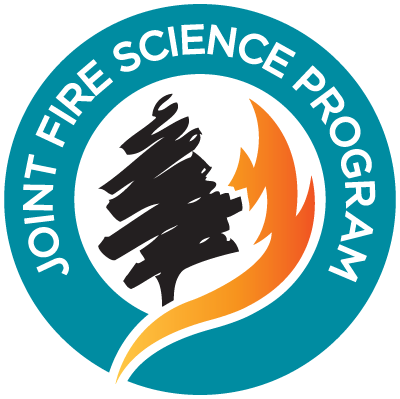 Upcoming Events
There are no events planned.
Newsletter Archive
Partnering with undergraduate students to identify gaps in knowledge
At the University of Wisconsin-Madison, all Introductory Biology students are required to complete an independent research project. Three students completed this requirement during the Spring semester by participating in the ongoing Consortium "gap analysis" project with Jessica Miesel, through the Mladenoff Forest Landscape Ecology Lab.
In addition to locating and reviewing published fire science information, each student wrote a paper and produced a research poster or oral presentation on a fire science topic of his or her choice. The spring student projects focused on fire effects on mammals, fire effects on bird species and communities, and changes in Lake States forest composition between pre-settlement and post-settlement time periods. Information on the four student projects completed in Fall 2011 can be found here. These projects contribute to identifying gaps in regional fire science information.
The following presentations were developed during the Spring 2012 semester (click on title to view pdf of poster or presentation slides):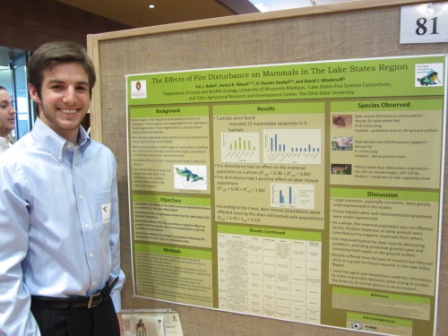 Eric Bobel - The effects of fire disturbance on mammals in the Lake States region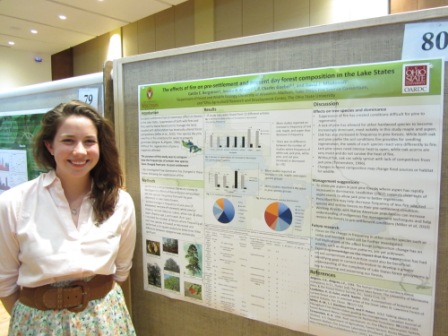 Caitlin Bergstrom - The effects of fire on pre-settlement and present day forest composition in the Lake States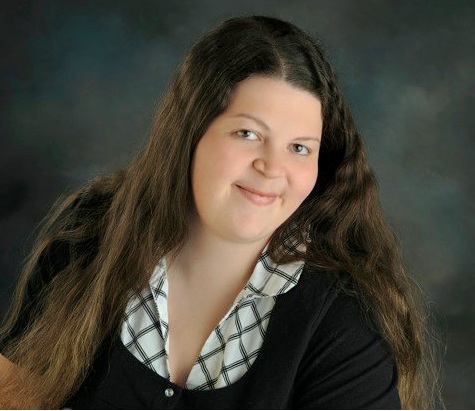 Andrea Vertz - The effects of fire on individual bird species and bird communities in the Lake States area