2014-2015 Webinar Series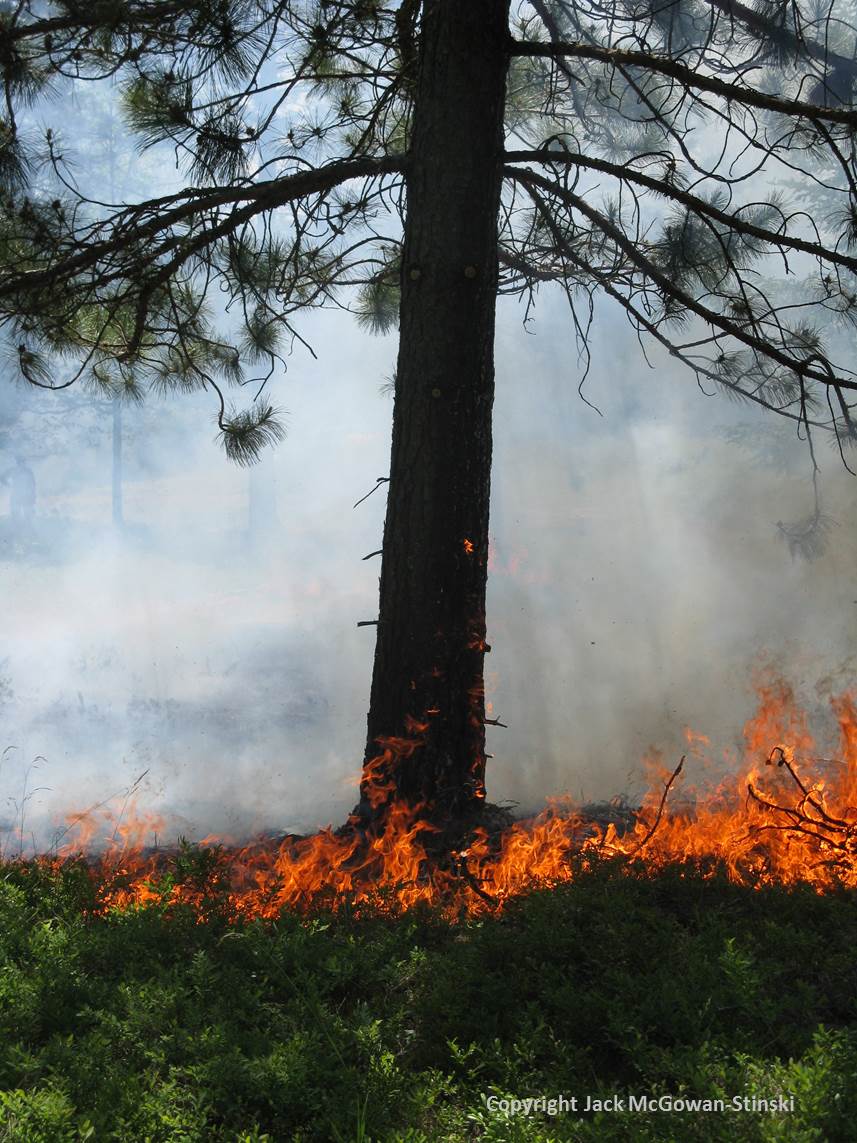 2014 LSFSC INTERN PROJECTS
Restoring Barrens and Northern Dry Forests in Northeastern Wisconsin

Principal Investigators: Brian R. Sturtevant, Deahn Donner, Christel Kern (USDA Forest Service Northern Research Station)
Support: Heather Jensen (USFS NRS) and Claire Hillmeyer (LSFSC Intern from University of Wisconsin-Stevens Point)
The Chequamegon-Nicolet National Forest (CNNF) began a landscape-scale effort to restore northern dry forests, especially barrens, on 37,000 acres in the Lakewood-Laona Ranger District that overlaps the Northeast Sands Ecological Landscape. Scientists from the USDA Forest Service Northern Research Station partnered with the CNNF to investigate the process of restoration as it affects vegetation, pollinators, fuels, and fire risk within fire-dependent ecosystems. Field methods were based on the national FIREMON protocol. The team used the LSFSC Internship program help extend limited resources to initiate the pre-treatment measurements necessary to address these questions. The intern was well-matched to the study and brought good expertise learned in the classroom and field laboratory settings – skills that were greatly enhanced as part of the pretreatment study. We provide an overview of the study objectives, design, and current status, as well as the value of the LSFSC Internship in launching the study.
Can Onset of the Spring Dip in Red and Jack Pine be Predicted?
Jon Steigerwaldt, University of Wisconsin-Stevens Point, John Hintz, Wisconsin DNR, Matt Jolly, Rocky Mountain Experiment Station, and Ron Masters, University of Wisconsin-Stevens Point
Webinar presented Thursday, December18, 2014 at 2 PM EST/ 1 PM CST.
Presenters Contact Information:
Brian R. Sturtevant, Ph.D.
Research Scientist
Institute for Applied Ecosystem Studies
Northern Research Station, USDA Forest Service
5985 Hwy K, Rhinelander, WI 54501
Office Phone: 715-362-1105
Email: bsturtevant@fs.fed.us
Deahn Donner
Institute for Applied Ecosystem Studies
Northern Research Station, USDA Forest Service
5985 Hwy K, Rhinelander, WI 54501
Email: ddonnerwright@fs.fed.us
Christel Kern
Institute for Applied Ecosystem Studies
Northern Research Station, USDA Forest Service
Grand Rapids, MN
Email: christel.kern@gmail.com
Ron Masters, Ph.D.
Wildland Fire Science Program
University of Wisconsin - Stevens Point
Stevens Point, WI
Office Phone: 715-346-3500
Email: ronmasters@uwsp.edu