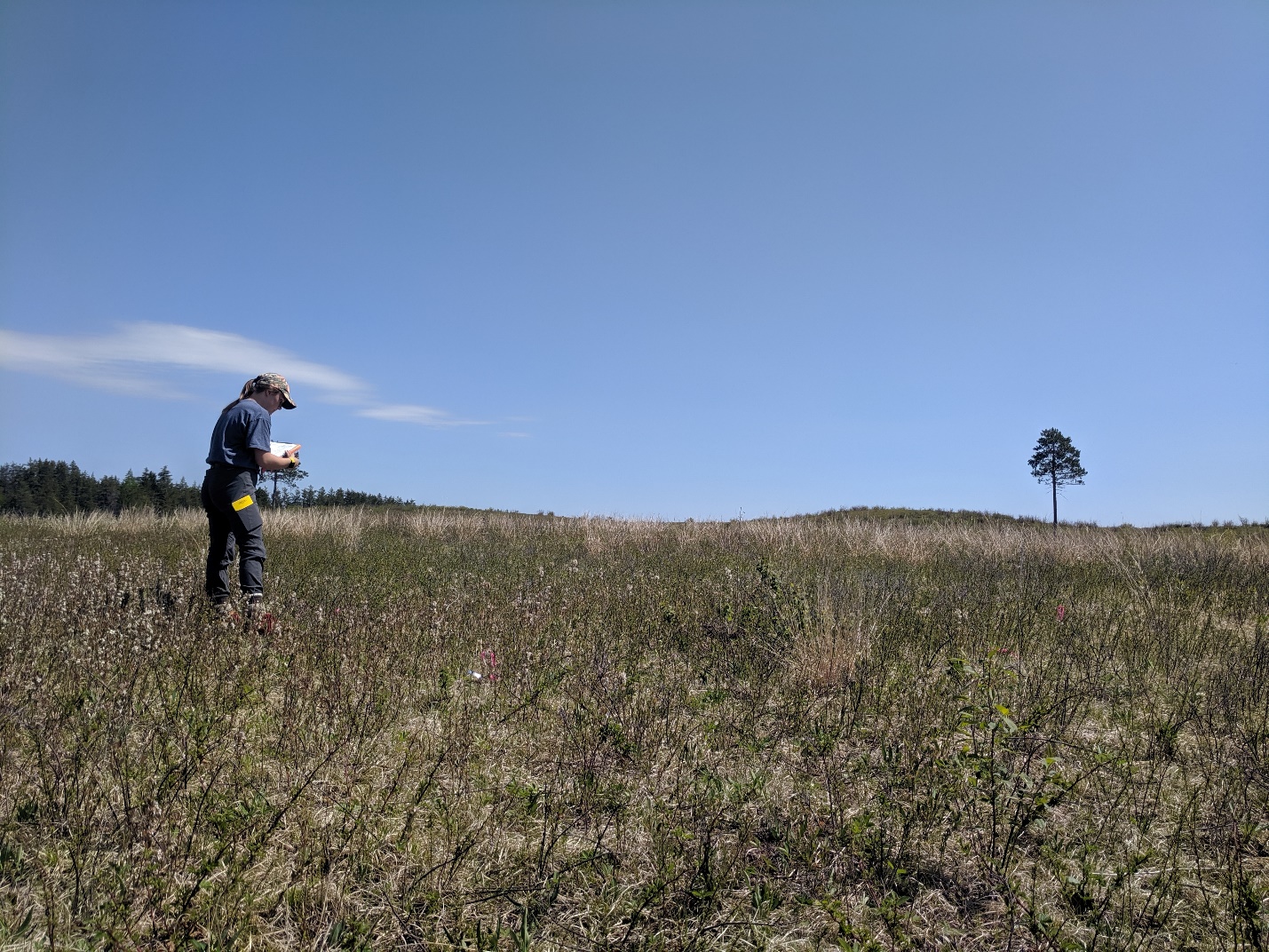 Collaborating Partners:
Kathleen Quigley, Michigan State University, quigle44@msu.edu
Sarah Johnson, Northland College, sjohnson@northland.edu
Robert Liebermann, USDA Forest Service, Chequamegon-Nicolet National Forest, Robert.liebermann@usda.gov
The Moquah Barrens (Chequamegon-Nicolet National Forest, Wisconsin) has been under prescribed fire management since 1970. The management area was significantly expanded in 2009 through the Northwest Sands project, and there are currently 23,000 acres of barrens and savanna being restored. Some regions within the management area have been burned up to 10 times in the past 50 years. Immediately adjacent to the management area, including within the Research Natural Area, are unburned regions. Our goal was to compare traits of plants in early restoration areas (2-5 Rx burns), late restoration areas (9-10 Rx burns), and non-restored areas (>50 years without fire) to investigate whether prescribed fire management influences plant traits related to fire tolerance. During the summer of 2019, the LSFSC intern completed weekly phenology surveys and monthly plant trait measurements of six common barrens plant species at 12 field sites. Whole plants were also harvested at the end of the study. We will present our preliminary findings along with the potential to use plant trait surveys to continue monitoring success of pine barrens restoration.
---
Integrating climate, soil and hydrological monitoring data with ecological assessment after prescribed burn in pine woodlands.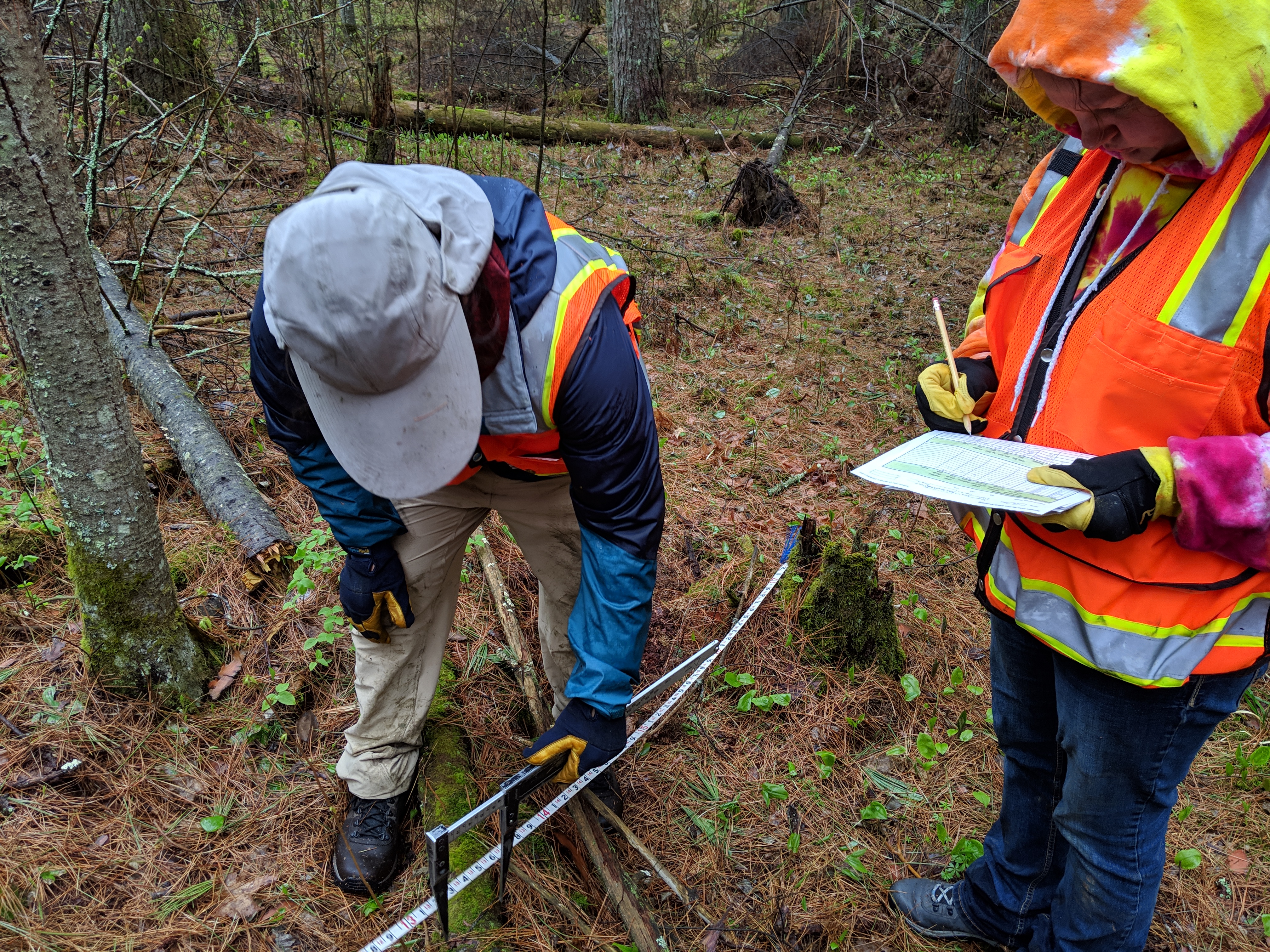 Collaborating Partners:
Kate Hagsten, Plant Program Director, Leech Lake Band of Ojibwe Division of Resource Management, Kate.Hagsten@llojibwe.org
Melinda Neville, Leech Lake Band of Ojibwe Division of Resource Management, melinda.neville@lltc.edu
Brian Palik, PhD, Research Ecologist and Team Leader, USDA Forest Service, Northern Research Station, bpalik@fs.fed.us
Doug Kastendick, Northern Research Station, dkastendick@fs.fed.us
LLTC Intern

Soils in the Leech Lake region are typically deep sandy loams, due to repeated Quaternary glacial deposition. These soils are often excessively drained, and support fire-dependent, conifer-dominated forest types. Blueberry plants have a high affinity for northern sand pine and dry-mesic mixed woodlands that are relatively dry and nutrient poor. However, blueberry abundance and production depend on disturbances that open the canopy to allow more light to penetrate the ground layer, and reduce competition with other species such as hazel. Historically this has been achieved with fire. The specific research question that we aim to answer was: how does prescribed burning change soil hydrology and infiltration with respect to blueberry production in the Sunken Lake area? To that end, we employed undergraduate students from LLTC to work collaboratively with both the Division of Resource Management for the Leech Lake Band of Ojibwe, and the Northern Research Station. The interns assisted in environmental monitoring system (HOBO) maintenance, sensor data collection and analysis, fuel assessments, and soil analyses. While the fire plan was approved in June, the burn has not yet been conducted. At the three sites with HOBO sensor arrays, the baseline data has been collected since October 2018. We will present on the student training opportunities, initial data from the forest assessments and soil monitoring, and discuss what we expect to see post-burn.