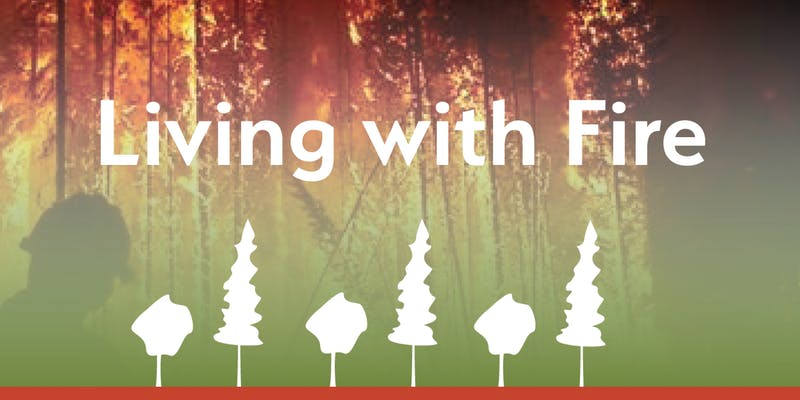 Living with Fire Event
Grand Marais, MN
July 13, 2019
---
---
FREE one-day informational event for seasonal and permanent residents, elected officials, business owners, and visitors. Our event goals are to present an understanding of fire ecology, the history of wildfire in our area, and the actions we can take to be more resilient to wildfire. Afternoon tours and lunch provided. Free Prizes given away at the end of the day! Event made possible by grants from MN DNR Firewise and Fire Adapted Communities Learning Network Program.
Location: Cook County Community Center, 317 5th St., Grand Marais, MN
---
AGENDA
Note: PDF links will be provided for the presentations after the July 13th event
Introduction/Emergency Management in Cook County
Valerie Marasco - Director Cook County Emergency Management and Public Information
History as Guide in Approaching a Reciprocal Relationship with Fire and Forests of the Border
Lakes Region
Evan Larson - University of Wisconsin-Platteville
Cultural Significance of Fire and Current Use in Grand Portage
Tim Miller - Reservation Forester, Grand Portage
Fuels Management & Fire Ecology
Patrick Johnson - Fuels Planner, and Patricia Johnson - East Zone Fire Management Officer, USFS Fire Management
Firewise Principles and Strategies
Jeffery Jackson - DNR NE Firewise Specialist
Wildfire Impacts on Our Local Tourism Economy
Dave Seaton - Hungry Jack Outfitters
Field Tours:
Firewise Best Practices Demonstration. The demonstration will address the 30-ft Hazardous Zone around structures and safe access to properties for Emergency Responders - Conducted by Jeffery Jackson - DNR NE Region Firewise Specialist
Tours of Fuel Reduction Sites: Hand thinning and prescribed burn site – USFS Staff
---
Thank you to our sponsors, supporters and
partners!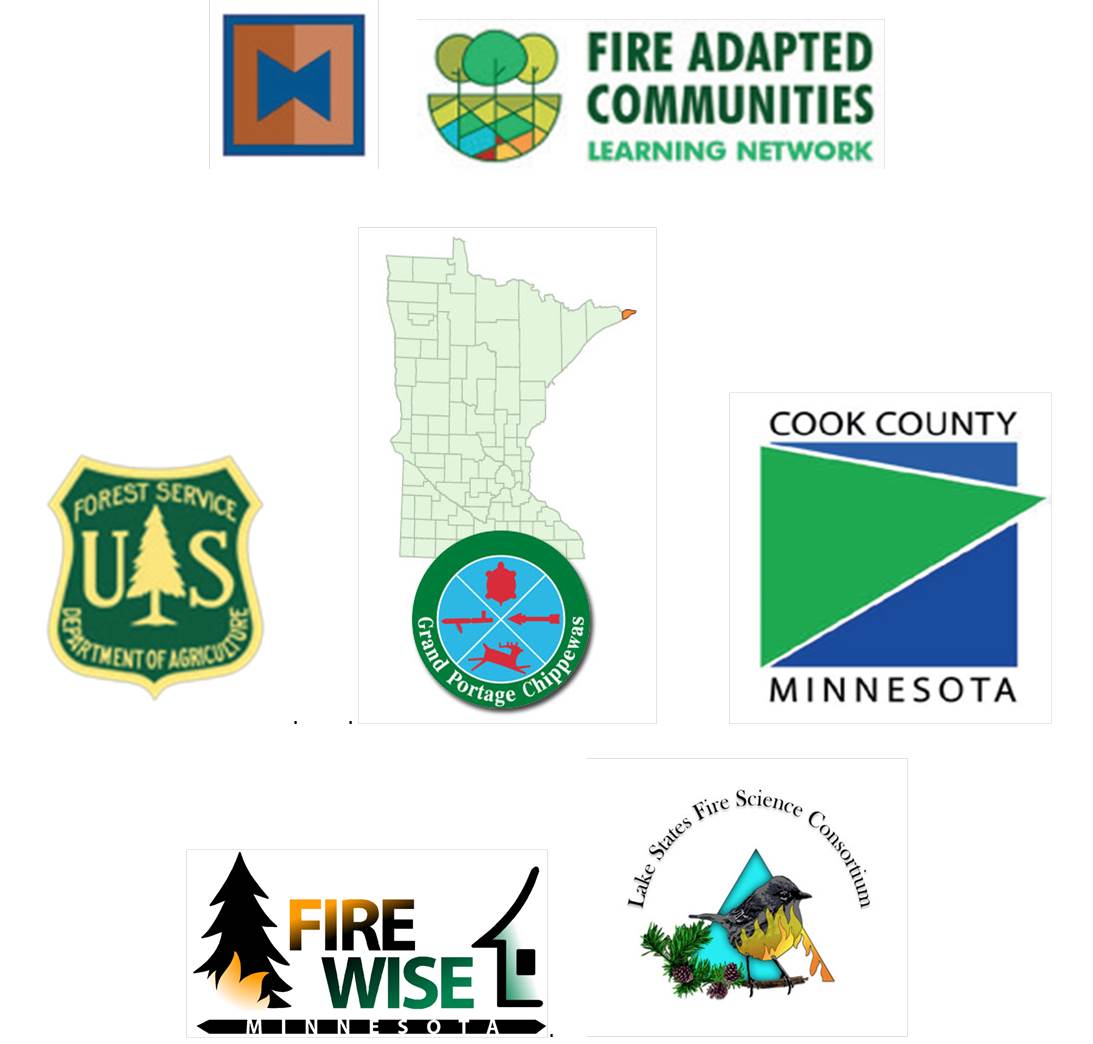 Living with Fire is supported by Promoting Ecosystem Resilence and Fire Adapted Communities Together, a cooperative agreement between The Nature Conservancy, USDA Forest Service and agencies of the Department of Interior through a subaward to the Watershed Research and Training Center.
This institution is an equal opportunity provider.