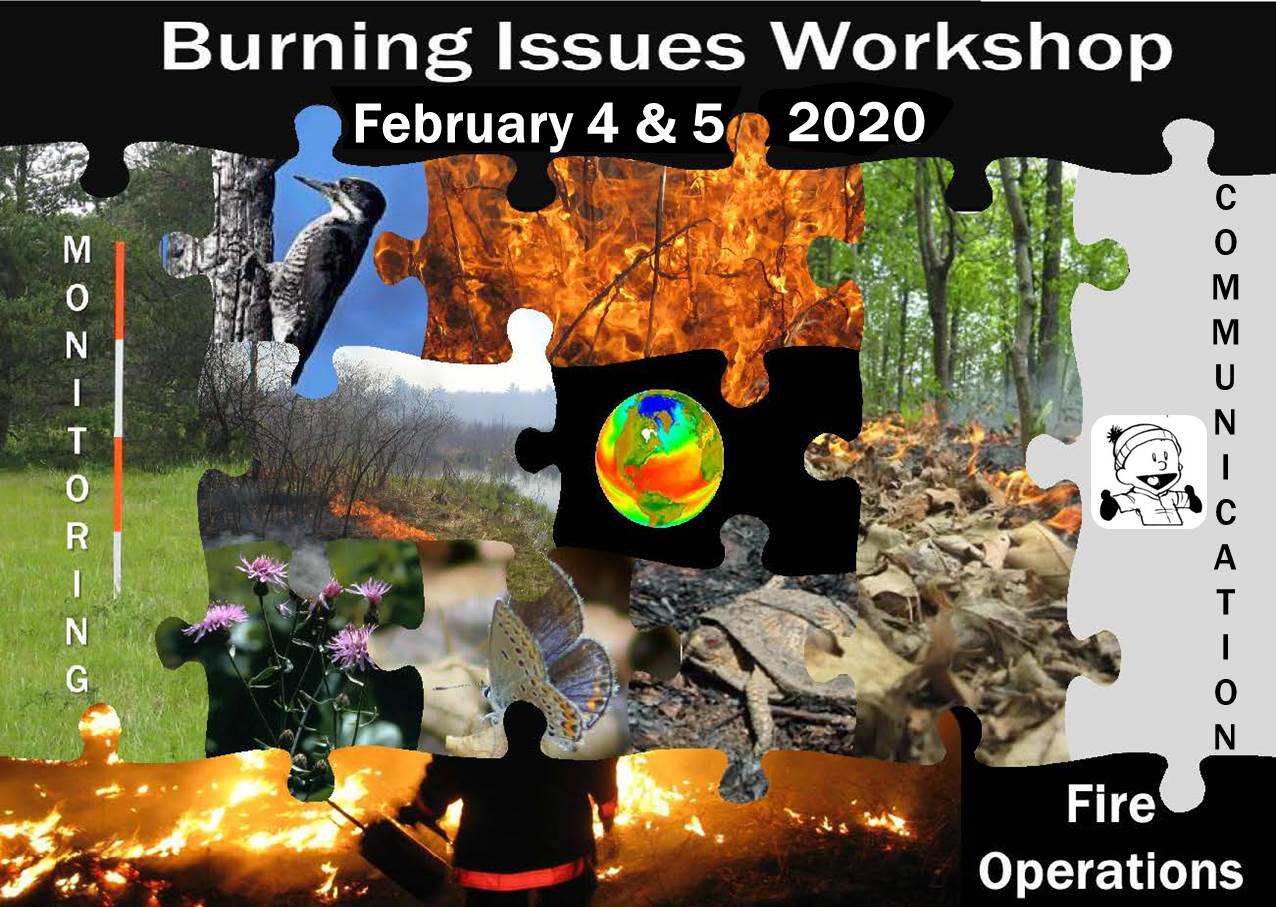 Sixth Annual Burning Issues Workshop and Michigan Prescribed Fire Council Annual Meeting
February 4 & 5, 2020
---
---
This annual wildland fire workshop is designed to enable land managers, researchers, resource specialists, biologists, ecologists and fire practitioners an opportunity to hear and learn from different areas of expertise in a format designed to identify gaps in knowledge and communication, and work toward solutions to issues that complicate our collective wildland fire work.
Location: Fort Custer National Training Center (FCTC), 1109 Denso Rd, Battle Creek, MI 49037 (42.329729, -85.287916)
Registration: Thanks to Fort Custer Training Center (FCTC) we are able to keep costs low with a reasonable registration fee (includes lunch, snacks and coffee both days): Regular registration is $65 and a Reduced Rate registration for students/volunteers/private landowners is $35. Please contact Paul Mayer to get the reduced rate Promo code; reduced rate is limited quantity.
Lodging: Available at FCTC at a maximum rate of $TBD/night. Other lodging options are located in Kalamazoo, MI. Note: Rooms at FCTC are semi-private; a single twin bed with a shared bathroom (toilet and shower) with one adjacent room. Rooms are not yet ready to reserve.
---
SPECIAL NOTE: For USDA Forest Service Employees, we are seeking approval for this workshop through your Attendees Estimated Cost Detail/ Meeting Management Process.
---
Please Note - Detailed Agenda and Speakers are under development by the Planning Team …
Over the two days we will explore topic areas that are relevant across the State of Michigan and the Upper Midwest, and have interactive opportunities like panel discussions. These discussions and sessions are planned with and for the diverse community interacting around fire-related issues, and seek to build the understanding and communication to support further work toward collaborative solutions.
---
For any questions please contact Jack McGowan-Stinski, mcgowan-stinski.1@osu.edu, 989-287-1734, or or Craig Maier, cmaier.tpos.firescience@gmail.com
---
Organizers and Planning Team:

Michele Richards – Michigan National Guard
Craig Maier –Tallgrass Prairie and Oak Savanna Fire Science Consortium
Jack McGowan-Stinski – Lake States Fire Science Consortium
Ryan Koziatek – Kalamazoo Nature Center
Paul Charland – U.S. Fish and Wildlife Service
Dave Borneman – Natural Area Preservation (NAP) Manager City of Ann Arbor
Dan Zay – Natural Resources Conservation Service
Paul Mayer - Michigan Prescribed Fire Council Coordinator
Glenn Palmgren – Michigan Department of Natural Resources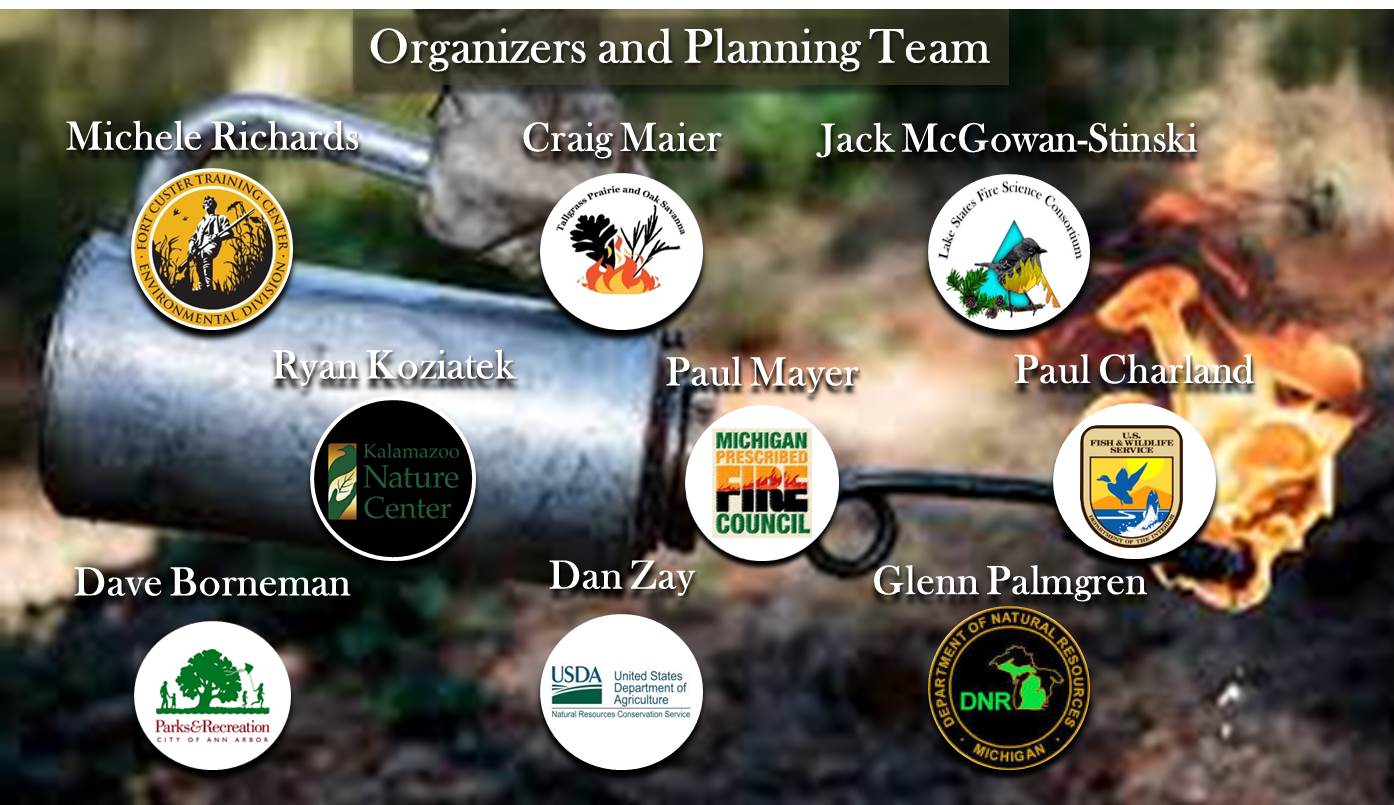 ---
The 2020 Burning Issues Workshop is hosted and sponsored by: Michigan National Guard, Michigan Prescribed Fire Council, the Lake States Fire Science Consortium, and the Tallgrass Prairie and Oak Savanna Fire Science Consortium.